Quick guide for an unforgettable summer
It's been more than two decades since we at Enfocamp started arranging our successful Summer Camps. Our experience, besides helping us to reach a leading position within this field, has taught us a great deal about teenagers from around the world, particularly about their interests and values.
We've always kept the same spirit and attitude: to make sure our students have an unforgettable summer while learning from every single new experience. This effort entails a commitment to guiding them toward this goal by offering advice and teachings that we consider useful both at the camps and beyond .
Today, we want to encourage all of you, especially if this year is the very first one you'll spend with us, to mentally prepare yourselves to have the best experience ever at our summer camps.
Here is our main advice: enjoy yourselves responsibly! We know how difficult it is to keep your emotions under control while on vacation in a place like this, but it's essential not to go crazy. Remember that the camp counsellors are specialists and always willing to help you, so we strongly recommend following their advice and taking all of their instructions seriously. Don't let a silly thing ruin your vacation.
Although each one of you is unique, we feel bold enough to make a general suggestion: open your mind! Be aware that you will be living with people your age but from many different countries, whose cultures might seem weird or strange to you. You will find out on your own how important it is to respect in order to be respected and to be tolerant with others so that they, in turn, treat you with tolerance. Don't miss the opportunity to broaden your horizons and to discover new worlds through those who live in them. Every year thousands of new friendships bud right in our camps and they last thanks to the advantages of modern technology. Sounds good, right?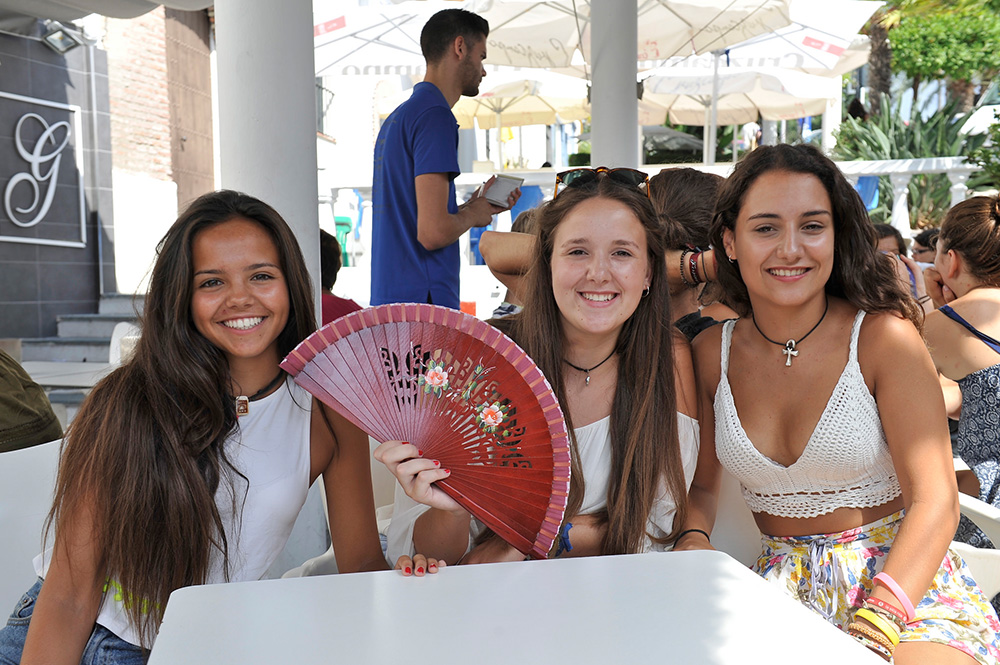 We won't tell you to enjoy the sports, workshops, excursions and the rest of the activities, as we know you will do that anyway, but we would like to stress the academic aspect. As you may know, Spanish classes are one of the program's fundamental pillars, so they must be taken seriously. We're sure you won't find them boring as our teaching method is not just effective, but also entertaining and participative. You will have a unique chance to improve your skills, both in a professional and social context, in a language that is destined to be a necessity in the future. Furthermore, you will be able to practice it easily with all the Spanish students attending camp while, at the same time, they will want to practice English with you. Cooperation is the key to improvement!
Although we could give you many more guidelines, we think that's enough for today. Remember that you can contact us through any social network if you have any concerns, questions or suggestions. We will be delighted to help you!
See you very soon!